At Shanti Orange County, we see emotional support and counseling as an essential component of treatment for those living with chronic diseases and illness.  Understanding and effectively coping with the disease and how it interacts with the rest of your life promotes both physical and emotional wellness. We provide individual, couples, and group counseling in a safe, caring, and confidential setting.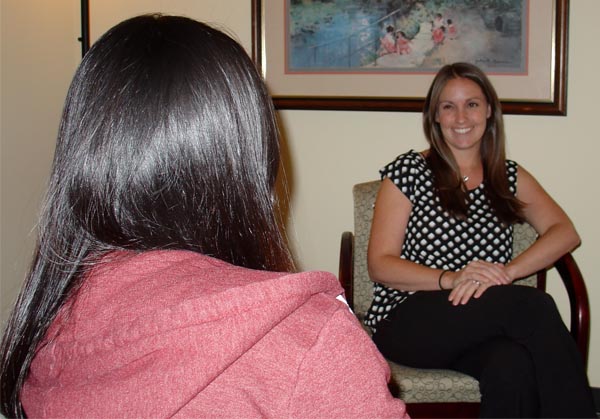 About Shanti Counseling Services
COUNSELING is a professionally-facilitated process that is designed to explore thoughts, feelings, and behaviors for the purpose of improving one's quality of life. Counseling helps people better understand the causes, influences, and triggers of issues in one's family of origin, current relationships, or problems at work. The goal is to develop proactive coping strategies and an enhanced sense of well-being.  For people living with chronic illness, counseling can also help reduce stress to improve the body's immune system functioning, as well as foster social skills to promote an improved sense of community.
Individual counseling is a personalized approach to psychotherapy. Counselors work with clients to understand how anxiety, depression, substance abuse, and fear of disclosure interact with more general problems, and collaborate to find resolution.
Couples counseling focuses on facilitating more effective communication strategies between partners in light of difficult situations or circumstances. This approach incorporates more structured methods to problem solving.
Group counseling utilizes the principles outlined above and adds in the powerful component of group participation. A speaker with similar experiences to those of the group facilitates a safe and understanding discussion in which group members are encouraged to share their experiences. Rather than giving advice or commentary, members of the group provide support and a listening ear to one another.
Various insurances are accepted, including Medical (CalOptima), Medicare, Care First Medicare Advantage and some Blue Cross policies.  We also accept self-pay on a sliding scale basis.
Eye Movement Desensitization and Reprocessing (EMDR) therapy is a specific therapeutic approach that uses eye movement to target traumatic memories, allow them to be reprocessed and relieve any associated disturbances to the memories.  This treatment is highly effective and is most commonly used for Post-Traumatic Stress Disorder (PTSD).
For more information or to schedule an appointment to meet with a mental health staff member, please contact our mental health department at 949-452-0888, or email us at counseling@shantioc.org.