At Shanti Orange County, we are committed to helping you achieve overall health and well-being by providing superior mental health services in a safe and compassionate environment. Our clinicians offer a personalized and skilled approach to your clinical care. We are passionate about helping individuals express their true selves, and navigate the challenges in the world around them though personal empowerment and healing from the past. We want everyone to feel free to "come as you are," and all of our services are LGBTQ affirming. With roots in HIV/AIDS Care, our staff is also specialty trained in chronic disease and illness navigation.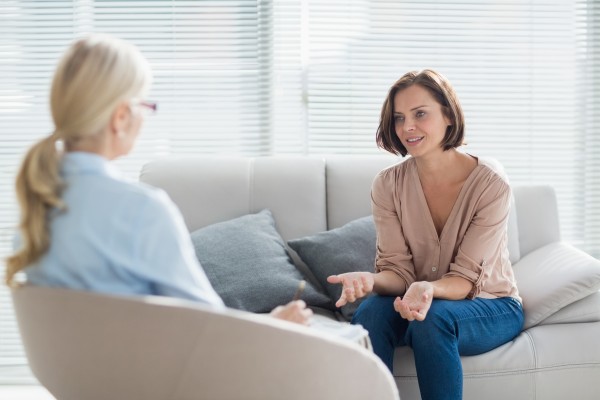 About Shanti Counseling Services
COUNSELING is a professionally-facilitated process that is designed to explore thoughts, feelings, and behaviors for the purpose of improving one's quality of life. Counseling helps people better understand the causes, influences, and triggers of issues in one's family of origin, current relationships, or problems at work. The goal is to develop proactive coping strategies and an enhanced sense of well-being.  For people living with chronic illness, counseling can also help reduce stress to improve the body's immune system functioning, as well as foster social skills to promote an improved sense of community.
Individual counseling is a personalized approach to psychotherapy. Counselors work with clients to understand how anxiety, depression, substance abuse, and fear of disclosure interact with more general problems, and collaborate to find resolution.
Couples counseling focuses on facilitating more effective communication strategies between partners in light of difficult situations or circumstances. This approach incorporates more structured methods to problem solving.
Group counseling utilizes the principles outlined above and adds in the powerful component of group participation. A speaker with similar experiences to those of the group facilitates a safe and understanding discussion in which group members are encouraged to share their experiences. Rather than giving advice or commentary, members of the group provide support and a listening ear to one another.
Various insurances are accepted. We also accept private pay and will work on a sliding scale basis, making it easier for different income levels to access services. Fees may also be subsidized for those who are uninsured and living with HIV/AIDS. Please call Dr. Fitzpatrick at 949-452-0888 to inquire about insurance coverage specific to your plan.
For more information or to schedule an appointment to meet with a mental health staff member, please contact our mental health department at 949-452-0888, or email us at counseling@shantioc.org.