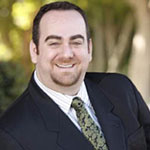 David C. Carnevale

,

Chair

David Carnevale is currently the Director of Undergraduate Financial Aid at Chapman University. He has a Bachelor of Arts Degree from Whittier College in Theatre History and Dramatic Criticism and a Masters Degree in Psychology: Human Services from Mount St. Mary's University. In addition to his almost 20 years in higher education, David is the co-founder of Theatre Out, a small now at-large theatre company in Orange County dedicated to serving the needs of the LGBT community with a focus on live theatrical productions and events that celebrate LGBT culture.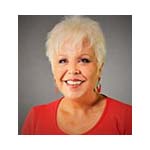 Ruth Weaver

,

Vicechair

Ruth Weaver is a Shanti Ambassador and brings to the Board a long–term background in non–profit work. She has served on several non–profit boards, ranging from 12–step recovery to child abuse prevention. Committed to service, Ruth frequently volunteers her time and skills to organizations whose mission she believes in. For the past several years she has been an outspoken advocate for women and families who live with HIV/AIDS and strongly believes in the life enhancing value of education and confidential support. Ruth is passionate about Shanti's mission to grow its services to both infected and affected individuals and families.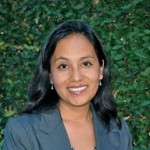 Laura Salazar, MD

,

Treasurer

Laura Salazar is a founding member of the Hoag Medical Group and serves patients with her expertise in Internal Medicine and HIV Medicine. She describes herself as an avid life-learner who always challenges herself to provide cutting edge, evidence-based medicine. An interest in social justice and how medical ailments impact groups and society at large fostered what has become one of Dr. Salazar's specialties: treating patients with HIV. Working with patients who are affected by the biggest epidemic of our lifetime has reinforced for her the importance of treating all patients with dignity and respect, never losing sight of them as individuals. She has extensive experience with advocacy work in the HIV/AIDS community, most recently having worked on a project that looks at the impact of health care reform on people living with HIV in Orange County.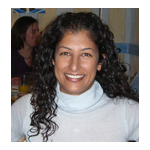 Trisha Burke

,

Secretary

Trisha has spent the last 12 years working in HIV therapeutic sales and education for Johnson & Johnson (J&J) throughout Southern California. Prior to her time at J&J, she earned an MBA at USC where she completed projects in a wide range of areas, from Social Entrepreneurship to International Banking. She has worked in Healthcare since earning her undergraduate degree at UC Irvine. Trisha's interests lie in the virology behind HIV Infection and how to help those affected and infected manage this now chronic condition by addressing social as well as clinical implications.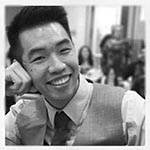 Donald Shum
Donald Shum is a first generation Chinese-American, born and raised in Southern California. He has worked in the restaurant industry for the better part of two decades, and is an aspiring musician/DJ by night. As a humanitarian and advocate for the LGBTQ+ community, Donald was brought on board at Shanti to assist the agency in furthering its mission in Orange County. He considers himself a gardener of sorts, stating "My goal in this life is to plant seeds of light, love, thought, and inspiration."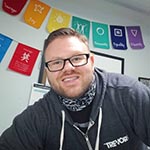 Jeremy Ancalade
Jeremy Ancalade is Chief Financial Officer of the Laguna Playhouse, and brings to Shanti expertise in nonprofit finance and business administration. As VP of Operations for The Trevor Project, Jeremy led Trevor's national suicide prevention operations, ensuring LGBTQ+ youth knew they were never alone. Jeremy has served as Project Angel Food's Finance Director, providing medically tailored meals for individuals living with critical illness, including HIV/AIDS, and General Manager of the Shakespeare Center of Los Angeles, using arts to empower young people and veterans. Jeremy holds MBA and MFA degrees from California State University, Long Beach, and a BA from Loyola University New Orleans. He is a proud Trekkie, ice cream lover and doggy daddy!