Trisha Burke

,

Chair

Trisha has spent the last 12 years working in HIV therapeutic sales and education for Johnson & Johnson (J&J) throughout Southern California. Prior to her time at J&J, she earned an MBA at USC where she completed projects in a wide range of areas, from Social Entrepreneurship to International Banking. She has worked in Healthcare since earning her undergraduate degree at UC Irvine. Trisha's interests lie in the virology behind HIV Infection and how to help those affected and infected manage this now chronic condition by addressing social as well as clinical implications.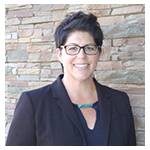 Kathryn Montoya-Andrews, MPA

,

Vice Chair

Kathryn Montoya-Andrews is a healthcare leader with over two decades of achievement in engaging organizations in a culture of safety. Kathryn began her career in healthcare as a nursing assistant while completing her undergraduate degree at Slippery Rock University in Pennsylvania. Kathryn holds a Master of Public Administration from the University of Southern California Sol Price School. She currently works for BETA Healthcare Group (BETA) as a Manager of Employee Safety, providing consultation to hospitals and healthcare facilities. Kathryn was introduced to Shanti Orange County through her graduate studies at USC and felt an immediate connection to the people, the mission and the clients.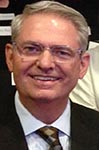 Charles Cannon

,

Chairman Emeritus

Following six years of service as chair of the Shanti OC Board of Directors, Charles recently relocated to Northern California where he is Senior Assistant Dean and Chief Administrative Officer for UC Berkeley School of Law. He remains deeply committed to doing everything possible to support the critical services Shanti provides to clients.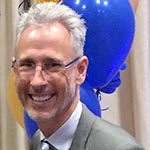 Wayne J. Fields

,

Vice Chair

Wayne Fields is the Assistant Director for Student Affairs IT at UC Irvine. He earned a Bachelor of Science in Business Administration – High Technology Management degree from California State University San Marcos and an MBA from the same institution. Wayne has worked in a number of industries over the course of his career including higher education, resort development and manufacturing. He recently co-founded a business specializing in the creation of events specific to the LGBT community, Squirrel Friends Events. A long time volunteer for Shanti OC, Wayne was previously a board member between 2004 – 2008. His interests are centered on the stigma that continues to surround HIV infected persons; providing access to PReP; as well as the devastating effects of homelessness on LGBT youth.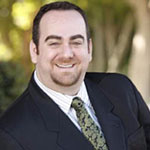 David C. Carnevale

,

Treasurer

David Carnevale is currently the Director of Undergraduate Financial Aid at Chapman University. He has a Bachelor of Arts Degree from Whittier College in Theatre History and Dramatic Criticism and a Masters Degree in Psychology: Human Services from Mount St. Mary's University. In addition to his almost 20 years in higher education, David is the co-founder of Theatre Out, a small now at-large theatre company in Orange County dedicated to serving the needs of the LGBT community with a focus on live theatrical productions and events that celebrate LGBT culture.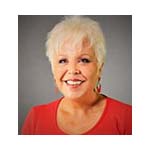 Ruth Weaver

,

Secretary

Ruth Weaver is a Shanti Ambassador and brings to the Board a long–term background in non–profit work. She has served on several non–profit boards, ranging from 12–step recovery to child abuse prevention. Committed to service, Ruth frequently volunteers her time and skills to organizations whose mission she believes in. For the past several years she has been an outspoken advocate for women and families who live with HIV/AIDS and strongly believes in the life enhancing value of education and confidential support. Ruth is passionate about Shanti's mission to grow its services to both infected and affected individuals and families.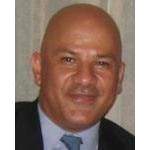 Ehsan Gharadjedaghi, Ph.D.
Dr. Ehsan Gharadjedaghi is a California-licensed clinical psychologist with specialites in couples and sex therapy, addiction, trauma and youth concerns. He is also the founder of multiple successful organizations including Norooz Clinic, a non-profit community mental health clinic; Therapy Impasse Exploration & Resolution Institute, a specialty training and research institute to help therapists improve their clinical skills; AlumniSuccess, a private practice startup organization for emerging pre-licensed and newly licensed psychotherapists, Couples & Sex Therapists of Orange County, a local Orange County, CA, based training institute for couple and sex therapy; TherapyCable.com, an online educational streaming media hub with the purpose of reducing obstacles to therapy and healing; and lastly co-founder and Executive Director at Elite Care, Inc., an addiction treatment center based on integral recovery. Dr. Gharadjedaghi is also on the part-time faculty of multiple OC-based private universities including Argosy University, The Chicago School of Professional Psychology, and the University of Phoenix. Furthermore, Dr. Gharadjedaghi serves on the editorial board of Who Is Who, Inc. Health + Medicine magazine, on the Board of Advisors at the MACP program at Argosy University, on the Board of Directors of Shanti Orange County, as well as a member of Orange County Mental Health Board.
Dr. Gharadjedaghi also has quite an extensive background, experience, and expertise in the field of information technology which started in 1984 prior to his current profession of a psychologist. With an undergraduate education in information technology and self-taught software engineering skills, Dr. Gharadjedaghi has developed an HR-management software for a multinational organization in Vienna, Austria, back in 1992, developed the very first multi-lingual online and in-print newsletter in five langauges back in 1995, designed and sold a telecommunication software package to a telecommunication carrier in 1996, designed and sold a business plan writing software, called Smart Business Plan in 1998 which was acquired by Compaq, and developed an online training software for the manufacturing sector in 2002.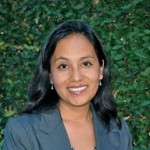 Laura Salazar, MD
Laura Salazar is a founding member of the Hoag Medical Group and serves patients with her expertise in Internal Medicine and HIV Medicine. She describes herself as an avid life-learner who always challenges herself to provide cutting edge, evidence-based medicine.
An interest in social justice and how medical ailments impact groups and society at large fostered what has become one of Dr. Salazar's specialties: treating patients with HIV. Working with patients who are affected by the biggest epidemic of our lifetime has reinforced for her the importance of treating all patients with dignity and respect, never losing sight of them as individuals.
She has extensive experience with advocacy work in the HIV/AIDS community, most recently having worked on a project that looks at the impact of health care reform on people living with HIV in Orange County. She has been an active member of the American Academy of HIV Medicine Policy Committee and has worked on a variety of activities with the Orange County HIV Planning Council.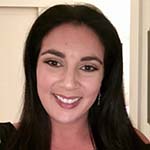 Lauren Bradshaw, Esq.
Attorney Bradshaw's ten years of volunteer work demonstrate her commitment to serving others.  With a long-term background in non-profit work, she brings her compassionate outlook and legal expertise to Shanti OC's Board of Directors.  Attorney Bradshaw recognizes the importance of comprehensive programs like those offered at Shanti, and looks forward to furthering Shanti OC's mission.