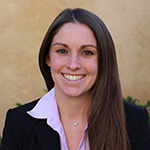 Lindsay Fitzpatrick, PsyD, BCB

,

Executive Director

Dr. Lindsay Fitzpatrick is passionate about leading an agency that embodies "the caring heart." As a Licensed Clinical Psychologist and Board Certified Biofeedback Clinician, she understands what it takes to support clients in living their best lives. She has specialties in chronic pain and illness, with a focus on serving the LGBTQ+ community and those living with HIV/AIDS. She first began with Shanti Orange County in 2010 as a psychology intern, and returned in 2015 as the Director of Mental Health Services. She was thrilled to take over the role of Executive Director in 2017, and is looking forward to continuing to bridge the gaps in services to Orange County residents.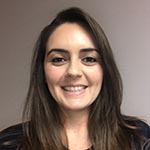 Melissa Reynoso

,

Program Coordinator

Melissa Reynoso joined Shanti Orange County in 2017 as Program Coordinator. She received her Master of Arts in Psychology from California State University, Fullerton in 2014. Throughout her coursework she received a broad overview of multiple aspects of mental health, including Positive Psychology, Industrial-Organizational Psychology, and Health Psychology. Outside of the classroom, she developed her passion for Mental Health while working at a large, multi-specialty, private practice. There she served as Intake Coordinator pairing incoming clients with clinicians with a specialty in their area of most need. Outside of Shanti, she is a self-proclaimed foodie and spends much of her time cooking and exploring the local food scene. She also enjoys reading and spending time with friends and family.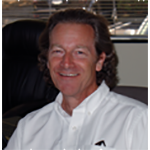 Dana Hodgdon, Ph.D.

,

Licensed Clinical Psychologist

Dana Hodgdon, Ph.D. is a licensed clinical psychologist who received his doctoral degree in clinical psychology from Pacifica Graduate Institute in 2015 and obtained his master's degree in psychology from Cal State University, Long Beach in 1996. Dr. Hodgdon has extensive experience helping people suffering from addiction, grief and loss, and chronic illnesses. He conducts research and has presented at various professional gatherings such as California Psychological Association convention. Dana has worked as a counselor for Torrance Memorial Medical Center for the past 18 years, and has been a valuable part of the Shanti team since 2013. He enjoys the opportunity to connect with his clients in both the individual and group settings. Dana enjoys fly fishing, traveling, and spending quiet evenings at home with his wife.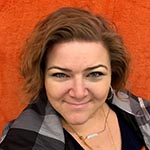 Kylene Kelly, Ed. DCP

,

Licensed Clinical Psychologist

Dr. Kylene Kelly graduated from California State University, Fullerton with a B.A. in Psychology, Pepperdine University Graduate School of Education and Psychology with a M.A. in Clinical Psychology, and Argosy University with a Doctorate in Counseling Psychology. She stated, "I believe that everyone can benefit from therapy. It is a safe place where someone can come and talk about what has been going on for them without judgment or shame. I provide a space where you can feel safe, heard, and understood. As we explore your world, we will be creating a style designed specifically to meet your needs and goals. I strive to create a compassionate, non-judgmental environment for clients to learn, grow, explore, challenge, and live the happy healthy life they have always wanted. I specialize in working with adults with anxiety, depression, substance abuse, PTSD/trauma, complex/developmental trauma, relationship problems, chronic pain, and LGBTQIA issues.

A large part of my work has been related to substance abuse, dual diagnosis, and trauma. I draw on aspects of mindfulness, cognitive behavioral therapy, dialectical behavior therapy, humanistic, psychodynamic, and object relations to assist clients in improving their symptoms, relationships, self-image, and coping strategies.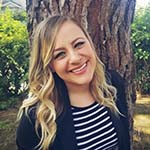 Amanda Hart, PsyD

,

Licensed Clinical Psychologist

Dr. Amanda Hart is excited about being a part of the Shanti team and engaging in meaningful work within the populations served. Dr. Hart received her Doctorate in Clinical Psychology from Alliant International University, and has worked in a variety of outpatient and inpatient mental health settings. She has experience in health psychology and is passionate in working within the mind-body framework. Dr. Hart has significant experience working from the cognitive-behavioral and related therapy models, and believes in self-compassion as an important tool for healing. Although diligent in her work, she likes to smile to lighten up the day. Personally, Dr. Hart has a love of music, of all sorts, and hopes to take up guitar lessons soon as a hobby. She considers herself an artistic person and likes to occupy her spare time with painting, sewing, or other creative activities.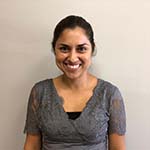 Lori Johnson, PsyD.

,

Registered Psychologist

Dr. Lori Johnson obtained her doctorate degree in Clinical Psychology from The Chicago School of Professional Psychology. She has seven years of experience working with trauma, depression, PTSD, anxiety, sexual abuse, and substance abuse. She has a multitude of experience in inpatient and outpatient settings, working with children, teens, and adults, in a variety of settings such as community mental health, group home, and in a legal setting. She is very passionate about working with victims of sexual trauma and human trafficking. She strives to help clients work through their pasts and set goals to obtain their own optimal wellbeing. Outside of work, she enjoys traveling, spending time with her family, dancing, painting, watching movies, reading, and listening to music.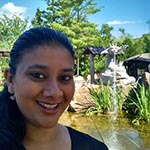 Harpreet Malla, Ph.D.

,

Registered Psychologist

Harpreet Malla completed her Ph.D. in Clinical Psychology and is accruing hours for supervised professional experience while at Shanti OC. She has had a breadth of experience in inpatient and outpatient settings, working with children, teens, and adults, in hospital, community mental health, and university settings. She has worked in individual, group, and family therapy formats, and enjoys getting to know her clients in-depth and establishing a collaborative working relationship with them to mutually work toward a healthier, more fulfilling lifestyle. She has a particular passion for working with minority and LGBTQ clients whose identity formation process may be a bit more complex. Outside of her professional work, Harpreet is a cinephile and enjoys keeping up with independent and mainstream movie releases, traveling, and indulging in her creative pursuits such as making handmade soap and glazing ceramics.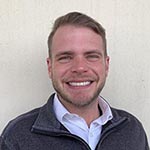 Brent Murray, PsyD

,

Registered Psychologist

Dr. Murray obtained his Psy.D. from the American School of Professional Psychology at Argosy University | Southern California. Dr. Murray completed his internship at Mendota Mental Health Institute, a psychiatric hospital, in Madison, Wisconsin where he provided psychotherapeutic, psychodiagnostic, and forensic evaluation services to adults in the criminal justice system. During this time, Dr. Murray also provided therapy and assessment services at the University of Wisconsin – Madison to adults. Dr. Murray also has experience conducting neuropsychological, psychoeducational, and diagnostic evaluations to school-age children and young adults and concurrently employed as a Learning Disabilities Specialist in the State of California. Additionally, he has experience in research and treating individuals with issues related to LGBTQ+ identities, the coming out process, and sexuality. Dr. Murray approaches therapy with compassion, open-mindedness, and without judgment to develop a strong working alliance and treat individuals with a variety of mental health concerns.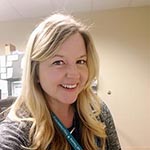 Nina Tilka, Ph.D.

,

Licensed Clinical Psychologist

Dr. Nina Tilka obtained her doctorate degree in Clinical Psychology from Rosemead School of Psychology. Although she enjoys working with adults of all ages, Dr. Tilka has had a breadth of experience with conducting individual and group therapy with older adults in hospital, rehabilitation, and community mental health settings. She has a particular passion for coming alongside individuals who are struggling with chronic illness or disability, and prefers to use a holistic, client-centered approach. She strives to provide a space for clients to reevaluate, redefine, and reconnect with what matters most to them. Outside of work, she enjoys coffee, camping, yoga and mindfulness practices, playing with her dog, and has been learning to surf.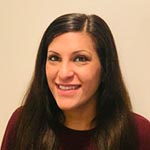 Guita Nouranian, PsyD

,

Registered Psychologist

Dr. Guita Nouranian is passionate about working with trauma, and is experienced in providing individual, group, and family therapy with adults, adolescents, and children. She received her Bachelor's degree in Psychology and Social Behavior from the University of California, Irvine and completed her Doctorate in Psychology at Loma Linda University's APA-accredited Clinical Psychology program. She also completed a year-long APA-accredited predoctoral internship at the Mental Health Center of Florida in Fort Lauderdale, Florida. She has had the privilege of working in a variety of settings during her years of training including school districts, community mental health centers, academic medical clinics (i.e., UCLA Semel), hospitals (i.e., Harbor UCLA), and private practices while refining her skills in both psychotherapy and assessment. She has a passion for advocating for those she comes into contact with and enjoys spending time with loved ones, traveling, hiking, and yoga.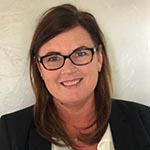 Sheri Marinovich, PsyD

,

Psychological Assistant

Dr. Sheri Marinovich has a doctorate degree in Clinical Psychology from the Chicago School of Professional Psychology and obtained her Master's degree in Counseling Psychology from National University in 1995. She has experience in both inpatient and outpatient settings working with individuals, groups, families, children and adolescents. She has over 25 years of experience working with individuals, families, and communities throughout the greater Los Angeles area and internationally. Dr. M has a passion for working with those who have experienced trauma and chronic pain, and is certified issues related to domestic violence and sexual assault. In addition, she is well versed in substance abuse. Outside of work, she enjoys reading, painting, yoga, traveling and spending time with her family.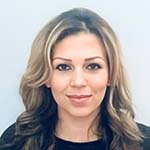 Prousha Zalishahr

,

LMFT, PsyD

Prousha Zalishahr obtained her Psy.D. in Applied Clinical Psychology in addition to being a Licensed Marriage and Family Therapist.  Prousha has experience in both inpatient and outpatient settings working with individuals, children, families, and severe mental illness.   She has an absolutely passion for walking alongside clients in healing after they have experienced trauma.  She sees individuals facing domestic violence, anxiety, depression, trauma, substance abuse, and grief.  Her clients describe her as the right balance of warmth and authenticity.  Outside of work, she enjoys traveling, has a passion for interior design, coloring mendallas and attending Zumba classes.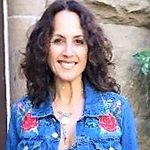 Michelle Olea

,

Associate Marriage and Family Therapist

Michelle Olea, M.S. is a Registered Associate Marriage and Family Therapist. She earned her Master of Science in Counseling with an emphasis in Marriage Family Therapy from the University of Phoenix in 2010. Michelle has experience providing individual, group and family therapy with adults, adolescents, and children in mental health and educational settings. She has certifications in grief counseling, substance abuse treatment, sexual assault and domestic violence counseling. Michelle enjoys cultivating a collaborative relationship with her clients as she provides them with a supportive environment to achieve their goals. For recreation, Michelle enjoys spending time with her family, cooking, traveling, music, and outdoor recreation.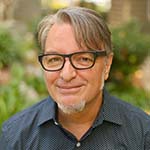 Eric Ruffing

,

Associate Marriage and Family Therapist

Eric Ruffing M.A., AMFT is a registered Associate Marriage and Family Therapist. Eric received his M.A. in Clinical Psychology from Pepperdine University. He has worked at outpatient mental health clinics, as well as inpatient substance recovery settings with teens, individuals, and couples. Eric is drawn to help anyone experiencing the effects of trauma, depression, low self-esteem, anxiety, addictive thinking, grief, and relationship issues. He looks forward to getting to know each person's dreams, hopes and how they imagine their life. Eric's style of therapy is rooted in empathy, curiosity, support, kindness and compassion. Eric's goals are to help people find their unique strengths, insights and abilities that support their goals, cultural beliefs, desired lifestyle and well being. Eric is also a Certified Meditation Teacher. Outside of work, Eric loves to spend time with his family, hiking, cycling, meditating and hopes to start surfing again soon.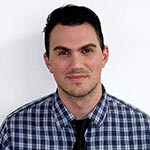 Keean Kirk, M.A.

,

Case Manager

Keean Kirk joined Shanti in 2018. In his position as Case Manager, he is dedicated to helping Shanti clients engage in care. Keean currently serves as Vice Chair for the HIV Planning Council at the Orange County Health Care Agency. His work with the LGBTQIA+ community is rooted in creating a strong collaborative environment and embracing authenticity. Keean is a registered Associate Marriage and Family Therapist. He received his Master's Degree in Counseling Psychology with an emphasis in Marriage and Family Therapy from Hope International University in 2017. His experience working in Case Management and Mental Health has provided him opportunities to work with the veteran population, children, teens and young adults, in both individual and group therapy settings.  Keean is passionate about helping clients engage in care who are facing anxiety, addiction, OCD, gender dysphoria, suicidal ideation, loss and bereavement, autism and intellectual disability in a private practice setting. He co-leads Orange County's LGBT Center's Rainbow Youth Group and is the group leader for Shanti's Positive Men's Group. Keean's experience also extends into working with clients facing dual diagnosis in in patient/outpatient treatment, as well as with clients in transitional housing programs. He strives to provide Shanti client's living with HIV/AIDS, a non-judgmental and empathetic space to help navigate their healthcare and provides personal care to ensure their success. Outside of work, Keean enjoys writing fiction, attending film festivals, concerts, and longboarding on the beach.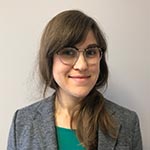 Lauren Agesti

,

Eligibility and Linkage Coordinator

Lauren Agresti joined the Shanti team in 2018 to assist Case Management with eligibility and ADAP enrollment, and to guide clients to useful community resources.  She is an advocate in her community and is passionate about helping others.   Outside of Shanti she practices Mindfulness-Based Stress Reduction and is a yoga therapist.  Through these techniques, she has been able to help clients with anxiety, anger, depression, and addiction for over 10 years.  As Adjunct Faculty at Irvine Valley College, she also teaches yoga and stress management, and is a guest lecturer in the Counseling Department.  Lauren is active in social justice work, volunteering for prominent groups such as the Human Rights Campaign.  She plans on pursuing a Master's degree in Social Work to further her training in the field.  In her free time, she enjoys camping and rock climbing with her family.