Shanti offers individual, couples, family, and group therapy which can range from short-term, solution focused therapy to long-term intensive therapy based on the patient's presenting problem, concerns, and goals for therapy. The treatments offered are on an outpatient basis. If more acute inpatient needs are necessary, we can provide referrals to local hospitals or other medical providers.
Specialties:
Addiction
Alcohol Abuse
Substance Abuse
Treatment Orientation:
Bio-feedback therapy
Guided imagery
Cognitive Behavioral (CBT)
Dialectical (DBT)
Emotionally Focused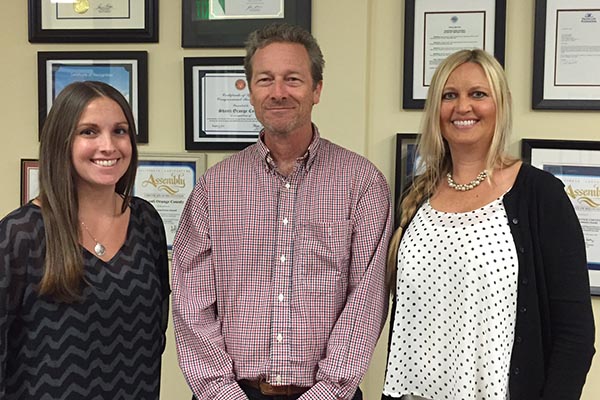 Frequently Asked Questions
What insurance is accepted?  How much does it cost?
We currently accept Medi-Care, Cal-Optima (Medi-Cal), Care 1st Medicare Advantage (CalOptima), MHN, or Cash
What kind of addictions do you treat? (Alcohol, prescription, drugs/opiates, meth, etc.)
We currently offer assistance to patients in the sober outpatient phase of their recovery process who have been through a detox program and are looking for support with their sobriety maintenance.
We work with patients with a variety of substance abuse and dependence issues. We treat patients looking for sobriety from:

Alcohol
Methamphetamines
Prescription drugs
Benzodiazepines (such as Xanax and Clonazepam)
Marijuana
K2/Spice
Cocaine
Club Drugs (such as Ecstasy and Special K)
Heroin/Opiates
Process Addictions including gambling, eating, sex, shopping, gaming
Who will be involved with my treatment?
We assess the needs of each individual and can coordinate with other health care disciplines as necessary. For instance, some clients benefit from our psychologists coordinating with medical doctors, psychiatrists, medical case managers, or social workers.
Our treatment involves working together to identify any additional resources that may help facilitate our clients' wellbeing.
Some of our clients have also benefited from their families being involved in psycho-educational services provided by the psychologists at Shanti.
We have found that addiction and mental illness affects the whole family, and education can be a powerful tool to help families understand their role in recovery.